This  application work without internal infrared adapter.
With  "Samsung Service Remote Control" (Service Remote Control) you may:
Change Region  Samsung Smart TV or any Samsung TV;
Change Language;
Do any advanced setup
For safe your time you  can to use application for Android devices: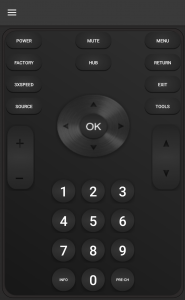 This app will work with any TV Samsung like example Samsung SmartTV and it full change service control
This  application will be work with external infrared blaster .
You may use adapter from aliexpress or ebay or…   (example search with word  "phone infrared").
You could  use simple scheme with 1 or 2 infrared leds.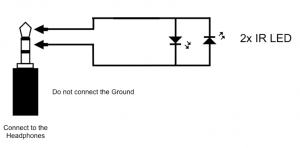 You could use free all keys general TV. 
Please extended buttons only after you tried to use adapter :
Adapter can be broken. Radius can be very small.
Device can be have low level signal than that is needed for TV.
Infrared receiver on TV may not have the necessary sensitivity in this case, it depends on the model TV.
It is guaranteed application send command with 44100 khz quality out on audio jack.
Samsung Smart TV S  tested with different infrared adapters, I could recommended.to use simple adapters 1 or 2 infrared led like on pictures.
If you have an adapter and you check it with a TV with android devices and also have the ability to use ios (iphone), I`m recommend testing with the iOS version because they have a higher signal amplitude at the audio output and the range is better when working with the adapter connected to the audio output.